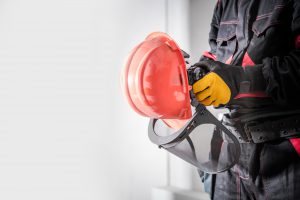 Our greatest asset is our people. Every one of our dedicated team- from ownership to apprentice- works tirelessly to keep safety as our top priority. With a full time Safety Director and a strictly enforced safety program that exceeds industry standards- We take safety seriously.
Our employees receive training and re-certification in: CPR, OSHA 10 & 30 hour Safety Training, Haz-Com training, AED training, Scaffold certification, Aerial Lift operations, and more.
Our safety benefits our customers with lower costs and peace of mind. We save our clients money by partnering with top insurance companies to provide the best coverage at the best price. Our record speaks for itself.
Most importantly, we provide our employees with the opportunity to participate in the American Dream everyday. That is priceless. That is Kole Built.